Our PBGV Around Yes Powerdrop "Carla" went into heat end of April and we decided to breed her – and thereby hoping for puppies instead of a summer vacation this year. ;o) Carla was therefore mated to Fodnote You're My Favorite and she has now been scanned and pregnancy has been confirmed. The summer vacation abroad has therefore now officially been cancelled and we are looking forward to the arrival of a PBGV litter in the beginning of July. ;o)
Below picture of the father of the litter, Fodnote You're My Favorite.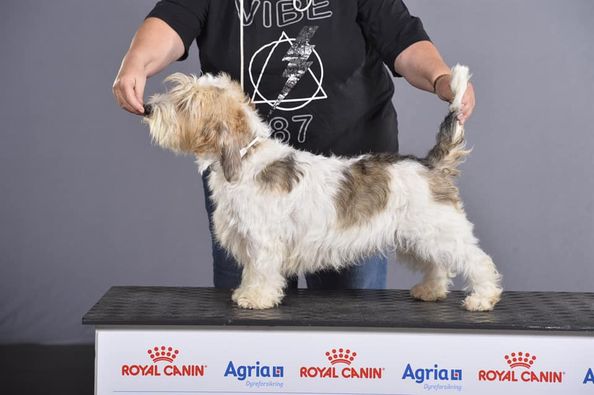 Furthermore, we are hoping for a Dogue de Bordeaux litter as well this summer, as North-End Bordeauxs Akane "Vesper" has been mated, however pregnancy has not yet been confirmed. More info on this litter will follow as soon as pregnancy (hopefully) will be confirmed.