It has been all about the dogs for the last 4 weeks since the PBGV puppies arrived, and nothing different this week with the arrival of our DdB puppies and a succesful show-day for Peter and Selma. ;o)
Vesper's puppies arrived on July 25th. We knew it would be a small litter – the scanning showed 3, perhaps 4 puppies. However, there were only 2 puppies left on the day of arrival – a male and a female. We had originally decided to keep a female, but after seeing the puppies and being very happy with them so far, we have decided to keep them both and see how they develop. So no puppies will be available from this litter, both will be staying with us for now.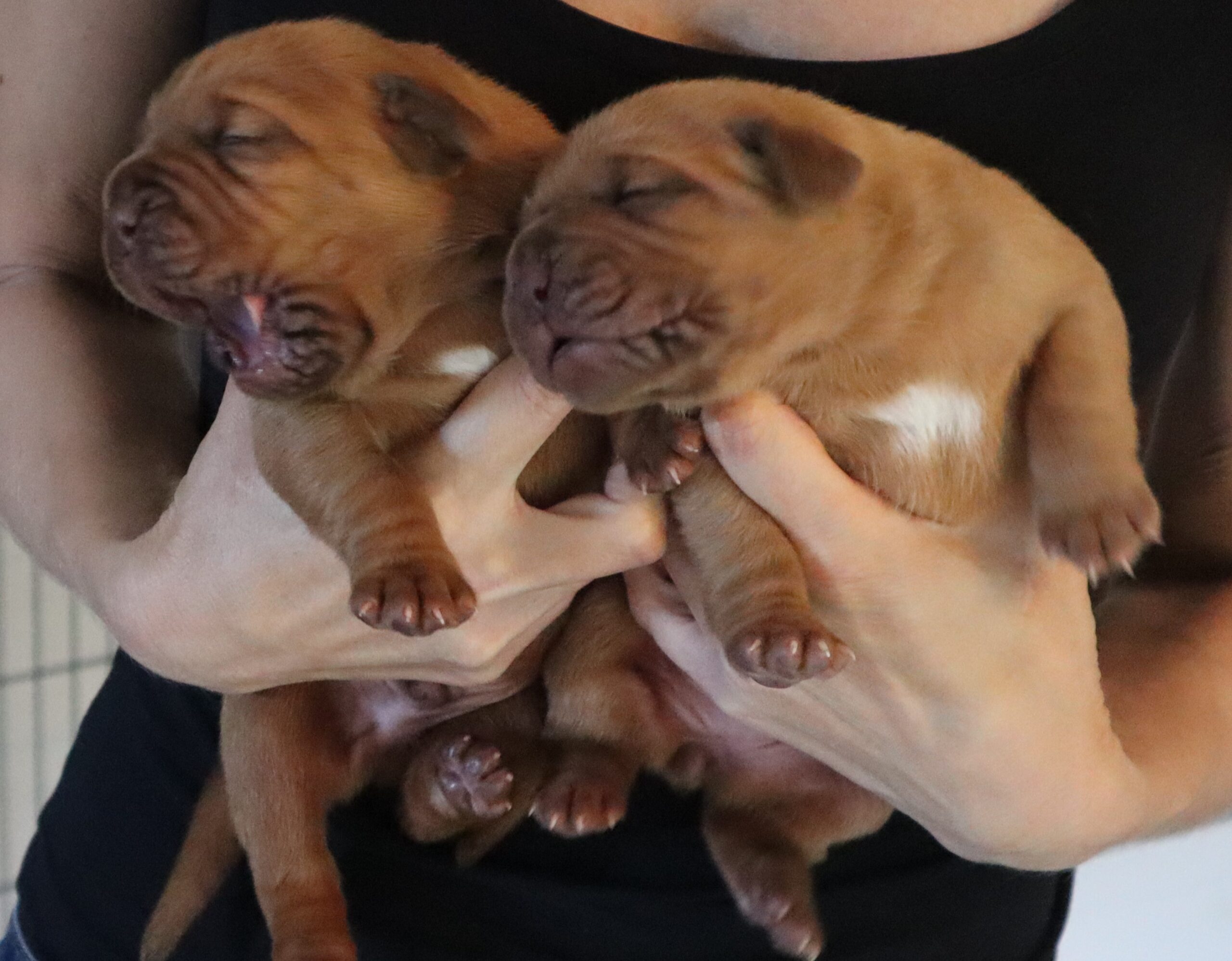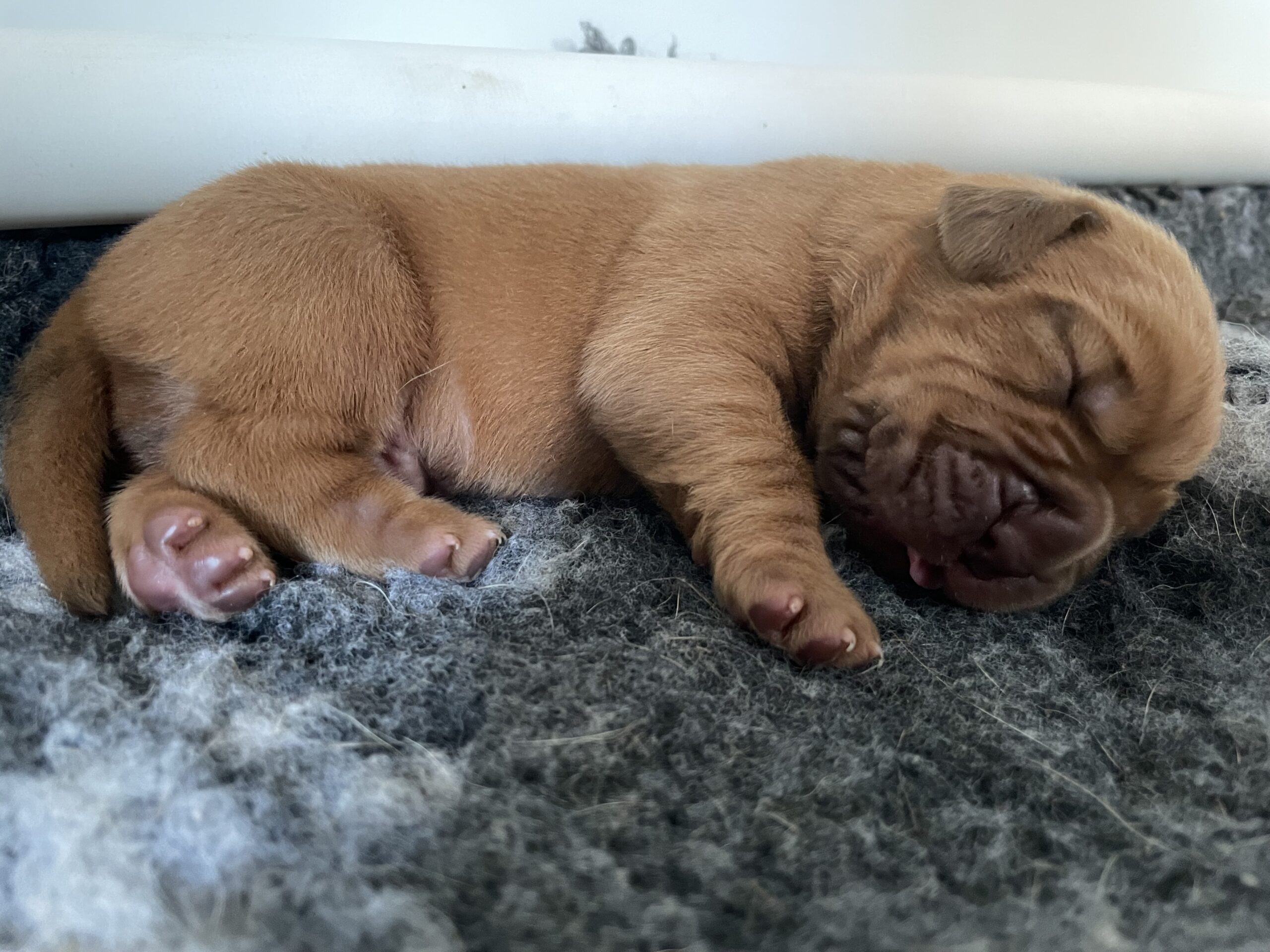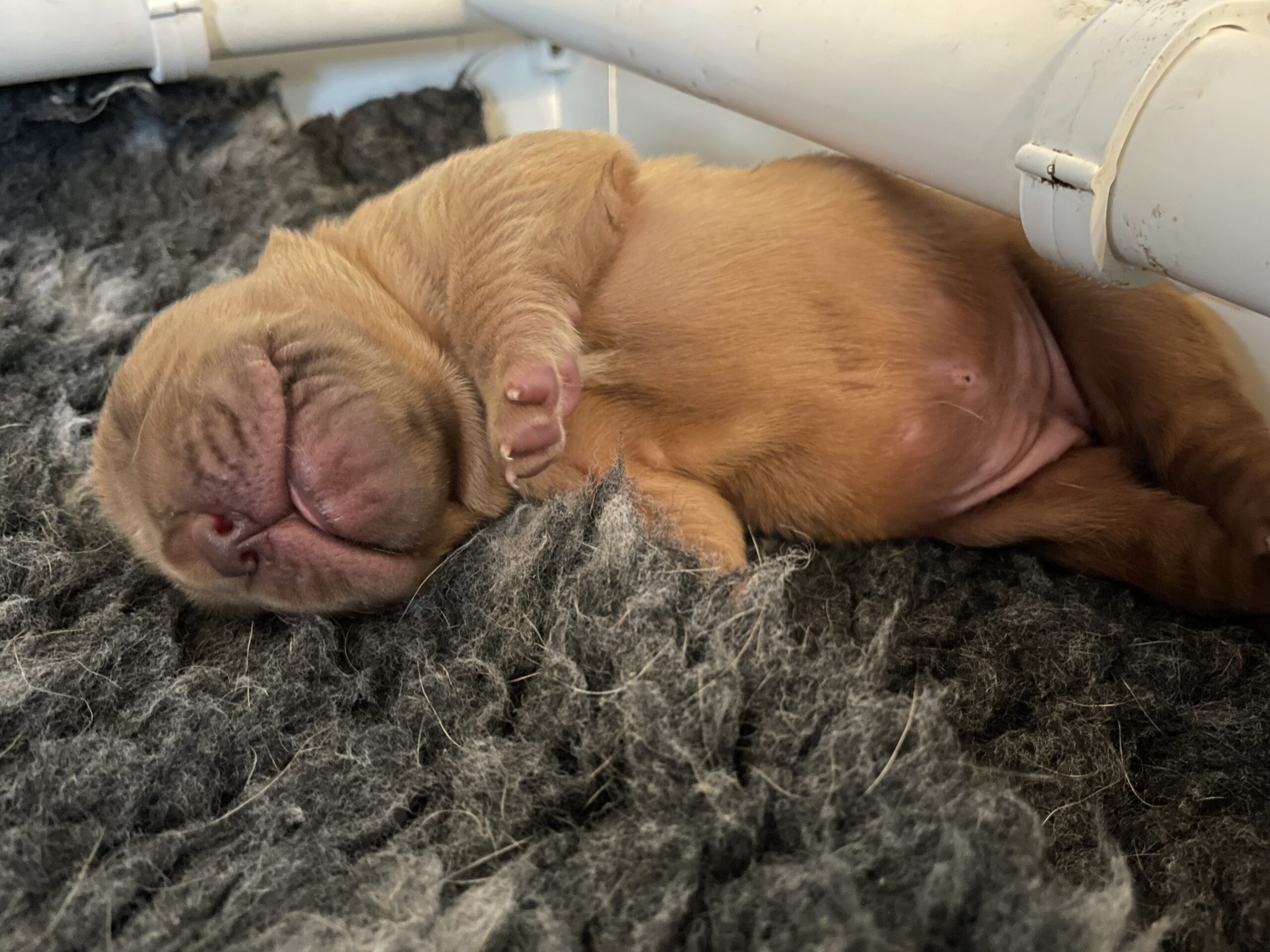 This weekend, Peter and Selma went to a DKK show with Whiskey and Humle. It went very well for them both – Whiskey won BOB and got his first CAC and NCAC, and Humle was BOS and received her third Junior CAC, thereby making her JUNIOR CHAMPION.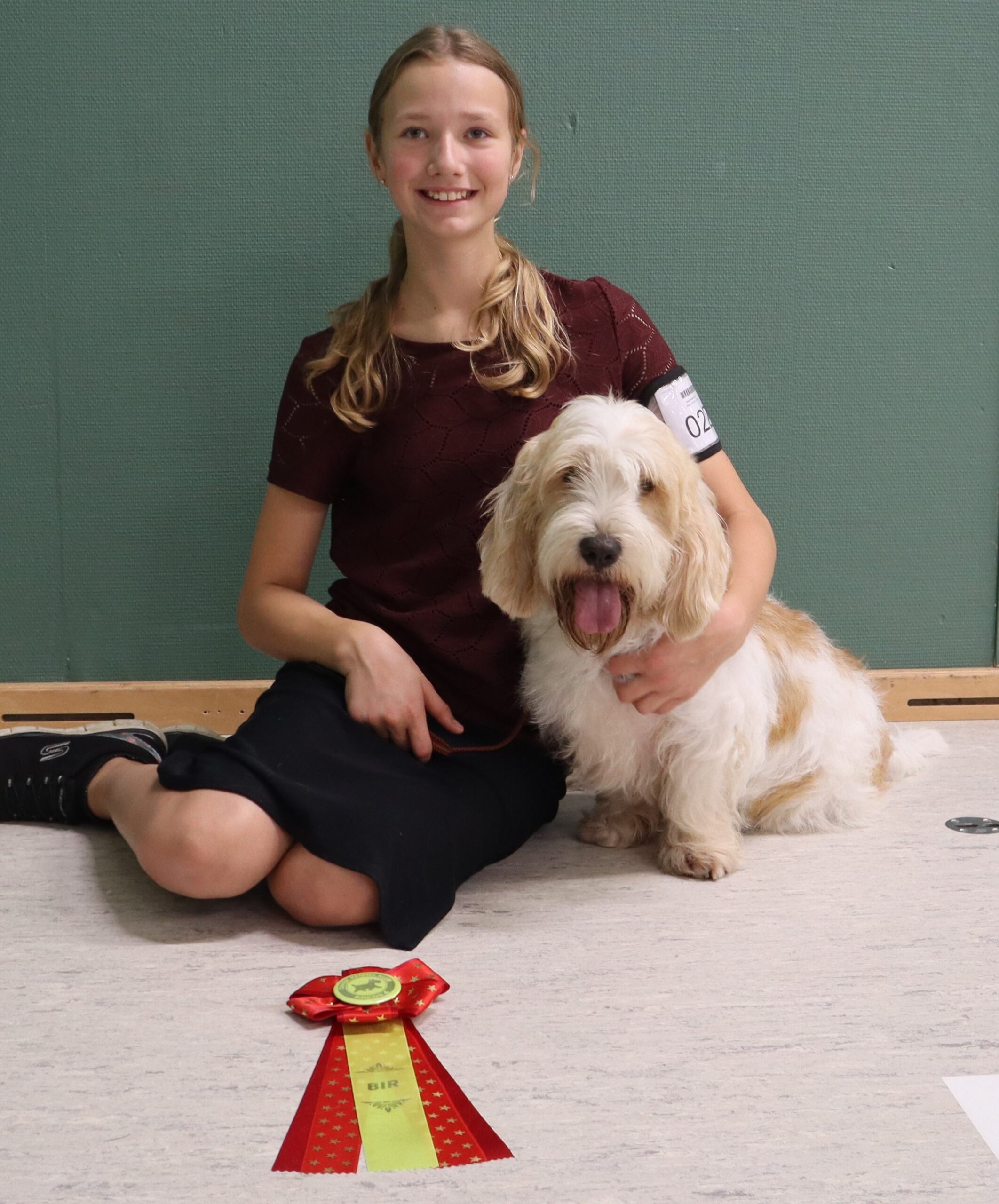 Last but not least, the PBGV U-litter now has their own page with headshots of all puppies. You'll find the page under the Our Breeding top-menu.