We are a small, hobby-based kennel, situated in the rural surroundings just outside of Roskilde. Our family consists of Peter and Karina and our two girls Selma (born 2010) and Sally (born 2012). We live in the countryside with lots of space for the dogs and have our own field on the property, which we have fenced as a huge dog-walking field – to great pleasure and amusement for the dogs. ;o)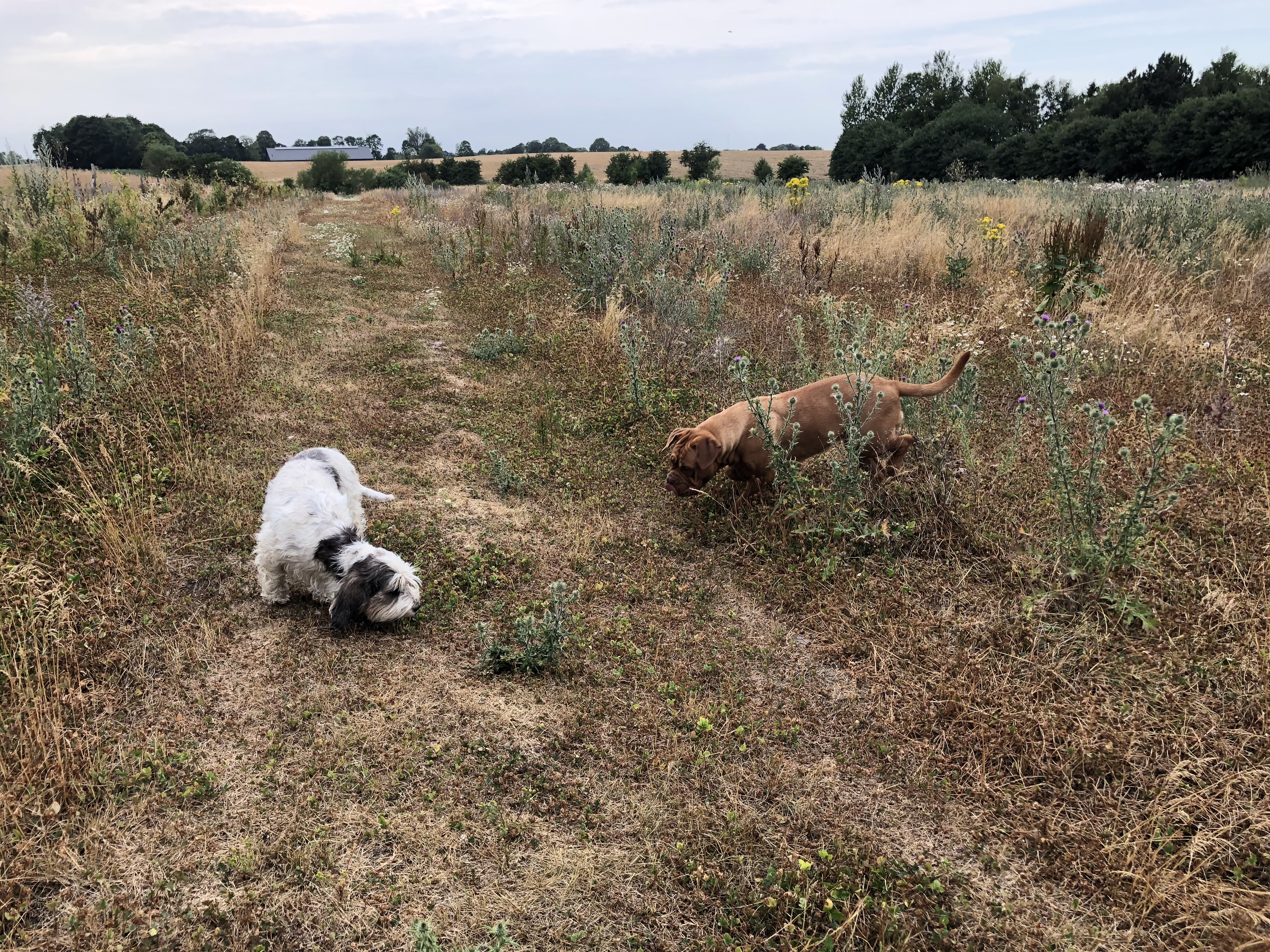 All our dogs live with us in the house as members of the family and all litters bred with us grow up in the house with us. The newborn puppies and their mother will spend the first weeks in the  quiet and secluded environment in the scullery. However, once the puppies open their eyes and are ready to explore the world, we move their crate / playpen into our living room, where it will stay until they leave our house to move to their new families. The puppies are part of our every day routines and will experience and get used to all the different sounds and activities – cooking, vacuum cleaning, watching TV, listening to music, children playing and off course meeting the other dogs in the house.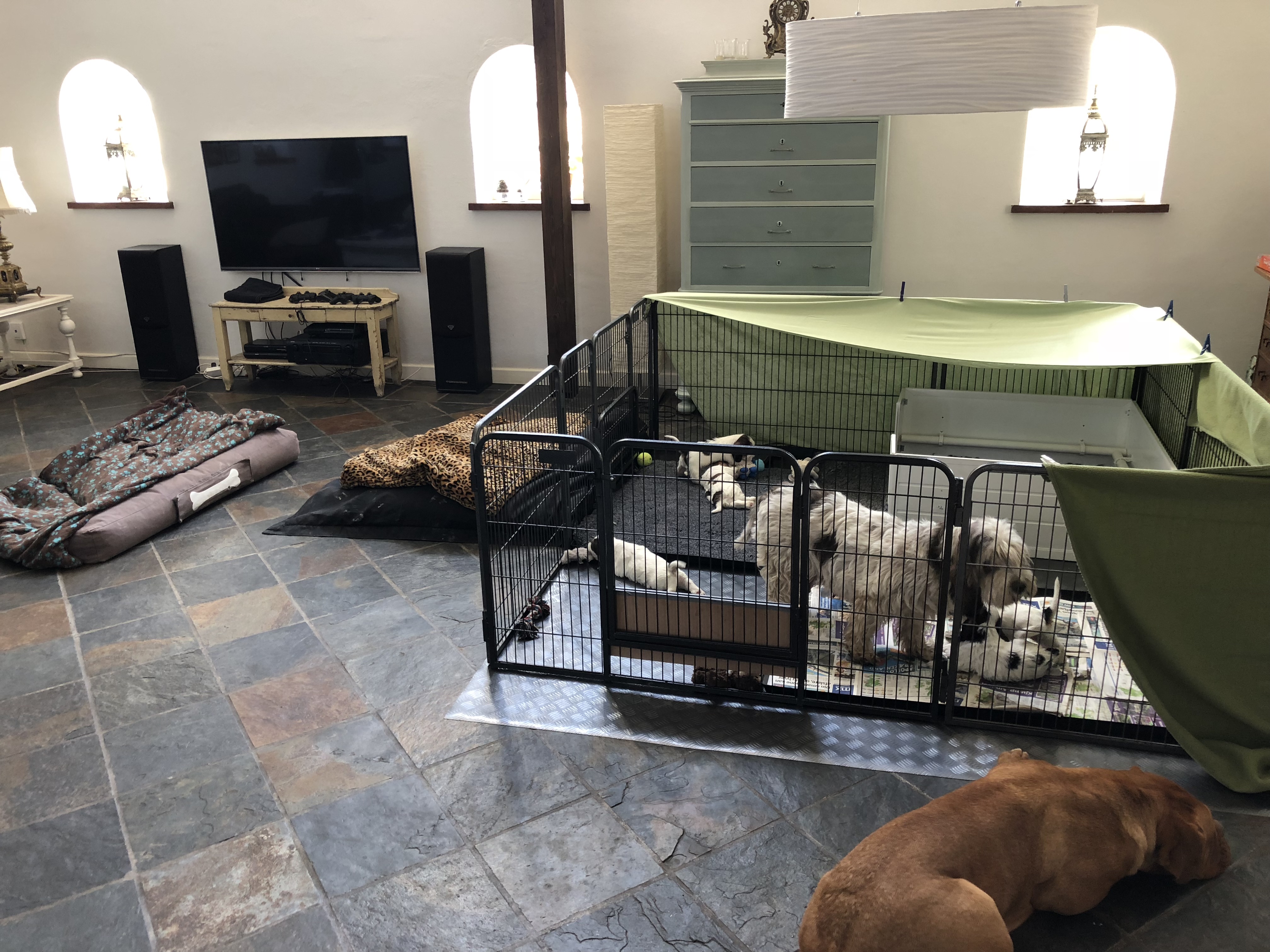 We love showing our dogs and do so in Denmark as well as a little abroad. If you buy a puppy from us, and would like to try on showing for yourself, we are always happy to help.
We are ambitious about our breeding – we are not just producing puppies for the sake of producing puppies but our goal is to contribute to the breeds with healthy, show quality and mentally well-functioning dogs.
A little bit about ourselves:
Karina Krondal:
I grew up surrounded by dogs, my parents got their first Rottweiler when I was 2  years old and the dogs have always been a very big part of our family. I have followed my mother's breeding of first Rottweilers and later on Cavalier King Charles Spaniels with great enthusiasm for years, but decided on another breed for myself. I fell in love with the Dogue de Bordeaux and got my first DdB in 2004 – Brandouxs Medusa – and bred my first Dogue de Bordeaux litter in 2006.
As for work, I am self-employed within accounting and auditing.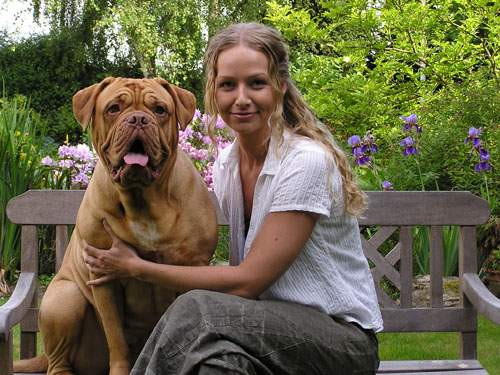 Peter Bihlet:
I got my first dog, a doberman, when I was 18 years old. I started out with working dogs (doberman and german shepherd), but got my first Amstaff – Perdues Hunka Blue Bull aka Macho – in 1997, imported from USA. My interest in showing started with Macho and I showed him in Denmark and abroad with great success. He ended up as multi-champion and 2nd most winning terrier in Denmark in 1999. Along with the interest for showing I also developed an interest for breeding and I bred my first Amstaff litter in 1998.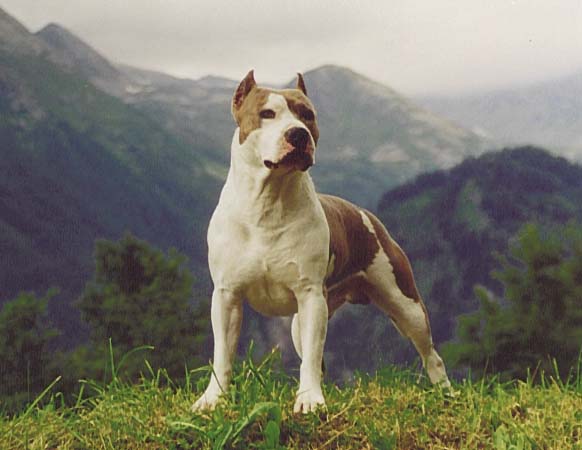 In 2000 I added another breed to the dog family and got my first Basenji – Skyewalker's Storm of Whitney. Whitney was all you could ever dream of in a show dog and has had an amazing show career. Among her achievements are Best In Show at the IDS in Ballerup 2002, BOB Europe Winner Paris 2002, BOB World Winner Dortmund 2003 and BOB Crufts England 2003.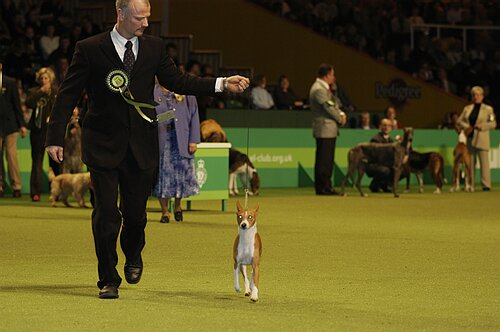 I have previously bred Amstaff and Basenji under the kennel names "PB's Amstaff" and "From PB's". My big passion for showing dogs has also let me to be a showring instructor with the Danish Kennel Club at their show courses, at the moment however I am not active as show instructor.
As for work I have my own company as a farrier, shoing horses.
Kennel Krondal's:
The Kennel Krondal's name was originally established by Karina's mother and the first litter with the Krondal's prefix was born in 1988 (rottweiler). In 2004 – when getting her first Dogue de Bordeaux – Karina joined as co-owner of Kennel Krondal's, and since 2010 Karina and Peter has taken over the kennel name.
After a few years with mainly old retired dogs in the family and not beeing active in terms of showing or breeding, we decided on a new common breed, and we picked up our first Petit Basset Griffon Vendeen at Kennel Around in Sweden in 2015. At the same time we had to say goodbye to the last Basenjis.
However, after 8 years with two breeds – Dogue de Bordeaux and Petit Basset Griffon Vendeen – we have come to the conclussion, that the total number of dogs when you have two breeds is a bit more than we prefer, as we have all our dogs in the house with us, living as family pets. We have therefore decided to only continue with the DdB in terms of future breeding and showing. Our PBGVs will stay with us as family pets for as long as they live, but our R-litter in the spring of 2023 will be our last litter of PBGV. From 2024 we will only breed DdB.